16 Lodging and places to stay in Idaho Falls, Idaho
Idaho Falls is a popular business travel location as well as those visiting friends and family and offers lodging along the Snake River in the downtown are as well as easy access off of I-15. Additional lodging can be found near the Grand Teton Mall, Idaho Regional Medical Center and near the Museum of Idaho.

featured lodging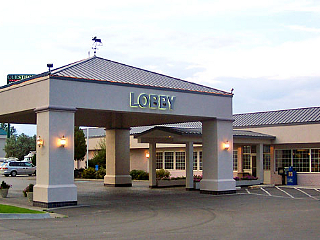 FairBridge Inn & Suites Idaho Falls
in Idaho Falls, Idaho
Choose by location in Idaho Falls

travel tips and info for your vacation to Idaho Falls
Idaho Falls Greenbelt
When staying downtown along the Snake River enjoy the Idaho Falls Greenbelt with 6 miles of paths following the Snake River. Used by joggers, pedestrians and bike riders the path features access to the 20 foot waterfall near downtown Idaho Falls.
annual events
Taste of Idaho mid-June features a sampling of over 25 of the best eateries in Eastern Idaho. July 4th weekend features one of the largest fireworks display in the state as well as parades and other festivities.
thank you for making your reservations with us and supporting a local, Idaho business! 1-800-844-3246