20 Lodging and places to stay in Coeur d Alene, Idaho
Coeur d'Alene offers many lodging options whether you are coming to play at Silverwood Theme Park, to enjoy the lake on a family vacation, or for Business. Hotels and Motels in CDA are primarily located on Appleway, just off of I-90. Additionally the
Coeur d'Alene Resort
sits right on the water. Arrowpoint condos are a popular choice for condos on the lake. And scattered throughout town and on the lake are numerous vacation home rentals. For those looking a quieter trip, try one the Coeur d Alene area Bed and Breakfasts. Discounted packages are available for Silverwood and golf in the area.

featured lodging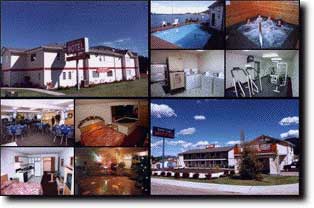 Silver Lake Motel
in Coeur d Alene, Idaho
Choose by location in Coeur d Alene
travel tips and info for your vacation to Coeur d Alene
popular lodging
The
Coeur d'Alene Resort
is located right on the shores of Lake Coeur d'Alene. This magnificent resort is the home of the world famous floating green. Other popular lodging options include the
Coeur d'Alene Casino
located south of CDA. For families a
vacation rental
on the lake is popular in the summer.
popular activities
Summer activities include fishing on land or by boat, hiking, horseback riding, biking, sailing, golf, lake cruises, and the Silverwood Theme Park. Winter activities include skiing at nearby resorts, snowshoeing, sleigh rides, and snowmobiling.
major events
Book your lodging early for these events, or if you are late, let us find that last minute opening.
Car d'Lane
features hundreds of pre-1972 classic cars in June.
Coeur d'Alene's 4th of July festival
features fireworks over the lake at dusk. The
Wooden Boat Show
in the third week of August features beautiful boats, food and entertainment at the Resort's Boardwalk. One of the largest events is the
Street Fair
held in the last part of July. The vent features fine arts and crafts, food and entertainment. The city fills up for the
Coeur d'Alene Triathlon
in early August. The
Holiday light show
goes from around Thanksgiving till new years day and features over 1.5 million lights and the worlds tallest living Christmas Tree.
interesting facts about Coeur d'Alene
Coeur d'Alene features the largest nesting population of osprey in the western United States. Rare Star Garnets that are only found in Idaho and India can be found around Coeur d'Alene.
thank you for making your reservations with us and supporting a local, Idaho business! 1-800-844-3246