4 Lodging and places to stay in Burley, Idaho
Burley, Idaho is the perfect rest stop for many travellers along Interstate 84 (I-84) where travellers will find inexpensive hotel options. Convenient for those travelling through or those wanting to explore City of Rocks or the Snake River.

featured lodging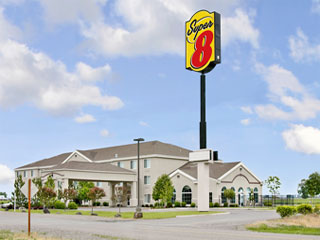 Super 8 Heyburn Burley
in Burley, Idaho
Choose by location in Burley
travel tips and info for your vacation to Burley
major attractions
For many travelers, their only stop in Burley is for a nights lodging as they travel along I-84, but for those who can stay there are many great attractions nearby. Nearby City of Rocks National Reserve which offers amazing geological formations including some that are over 60 stories tall. The Snake River which flows nearby offers water sport activities. In the winter nearby Pomerelle offers great family skiing and is known for the huge amounts of snowfall it receives each year.
Pomerelle Ski Resort Snow Report
InIdaho.com is a ski package specialist. Current and historical snow reports are available for Pomerelle Mountain and other Idaho resorts.
view Pomerelle's snow report here
location
Burley is located approximately halfway between Boise and Salt Lake City, Ut. Burley is 40 miles east of Twin Falls.
thank you for making your reservations with us and supporting a local, Idaho business! 1-800-844-3246