9 Lodging and places to stay in Blanchard, Idaho
Stoneridge Resort in Blanchard offers condominium and townhome accommodations. Perfect for a golf getaway or just a escape to a beautiful part of Idaho. Enjoy a scenic drive on the International Selkirk loop.

featured lodging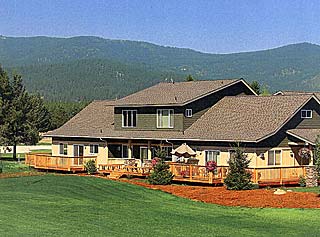 Vineyards at StoneRidge
in Blanchard, Idaho
Choose by location in Blanchard

travel tips and info for your vacation to Blanchard
location
Blanchard is located minutes from the International Selkirk Loop, "the Northwest's most scenic drive", according to
Sunset Magazine
.
major events
Blanchard Daze Celebration and Arts & Crafts Fair is held mid august and features live music, parade, stickhorse races and more.
thank you for making your reservations with us and supporting a local, Idaho business! 1-800-844-3246