hotels and motels in the NEW MEADOWS Idaho area
we offer great rates and packages in NEW MEADOWS:
From budget to luxury in NEW MEADOWS, Idaho we will help you find the perfect place for your family vacation, romantic getaway or business trip. Based on your criteria, we've searched hotels and motels and found 2 places to stay that match your request.

Popular NEW MEADOWS hotel and motel are
On Meadowcreek Resort Golf Course
,
Around Town
,
Out of Town
.
View all NEW_MEADOWS locations
and welcome to the neighborhood!
We found 2 places to stay that matched your criteria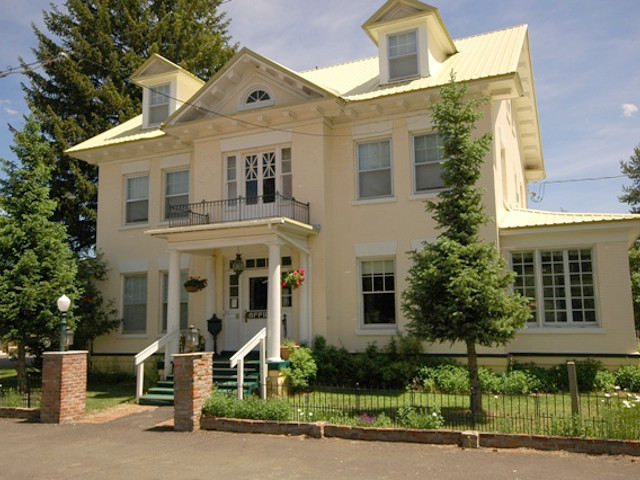 Hartland Inn B&B
(NEW_MEADOWS, Idaho area)
Hotel/Motel
Bed/Breakfast
-
This historic 3-story brick mansion was built in 1911. The ground floor of the colonial revival home features the new Stine & Stirrup Beer & Wine Bar. A separate building called the Carriage House offers four spacious fireplace suites (two upstairs and two on the ground floor) with panoramic views of the valley from the patios. One ground floor suite has a king bed and...
Learn More/Select
Meadows Valley Motel
(NEW_MEADOWS, Idaho area)
Offering the lowest rates in the area the Meadows Valley Motel has 16 cozy and clean rooms. All rooms are non-smoking and offer several bedding options. There is one kitchenette room with two double beds - great for families or couples: one handicap accessible room with a double bed; the other rooms have either one or two double beds, or one or two queen beds. Room ameniti...
Learn More/Select
Page 1 of 1
Thanks for making your reservations with our local, Idaho company!